Selling Real Estate at Auction Vs. Traditional Listings
Residential - Commercial Real Estate Auctions
A real estate transaction is one of the most difficult and time consuming transactions in the financial marketplace. From correctly pricing property to navigating tough negotiations, sellers and buyers alike often experience immense costs and frustration.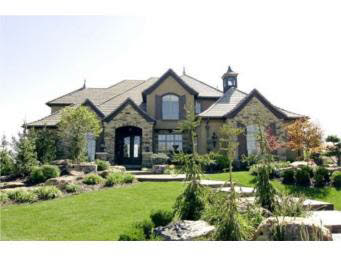 The Real Estate Auction Sales method offers an alternative to the traditional "list, wait, and see" system of real estate sales. 

Father Time® Auctions marketing technologies provide greater value to sellers and buyers so they incur less costs and avoid many of the frustrations associated with many real estate transactions. 

More money...Less time...With fewer headaches.

More effective. That's the true result of a Father Time® Real Estate real estate auction. For real estate, it translates into less time to market, less time to sell and less mortgage interest and carry costs. It all comes down to mean true market value, at the most informed and competitive prices available. 

For responsible family members, business people, banks, or corporate REO seller, it also simply means increased net returns.
Sellers "want the best net value in the most reasonable time frame"
Buyers "want the property at a fair price, and with the least inconvenience". This is the auction marketplace. Getting its benefits, as efficiently as possible, creates value for all parties involved. This is the essence of real estate auctions. 

Homeowners, their trustees, fiduciaries as well as corporate sellers all benefit from open bidding; it's both dynamic and competitive. The bidding may be for a famous hotel, a first tier commercial location, an historic mansion, farm and ranch property, rural estate, unique raw land, or the constant and local turnkey disposition of REO properties. 

Father Time® Auctioneers are dedicated to improving the process of exchanging real estate between buyers and sellers. Utilizing the latest auction marketing technologies, our clients achieve more value, incur fewer costs and avoid many of the pitfalls traditionally associated with buying and selling real estate. 

BENEFITS TO THE SELLER:
• Buyers come prepared to buy 
• Commissions may be paid by the Buyer or shared 
• Quick disposal reduces long-term carrying costs, including taxes & maintenance 
• Assurance that property will be sold at true market value 
• Exposes the property to a large number of pre-qualified prospects 
• Accelerates the sale 
• Creates competition among buyers - auction price can exceed the price of a negotiated sale 
• Requires potential buyers to pre-qualify for financing 
• The seller knows exactly when the property will sell 
• Eliminates numerous and unscheduled showings 
• Takes the seller out of the negotiation process 
• Ensures an aggressive marketing program that increases 
interest and visibility 

To list a property or for a free assessment, contact Father Time® Auctions!