I Need to Pick an Auctioneer - AKA - Picking your best option for an Auction Company
Father Time Auctions is the St. Louis and Southern Illinois region's most complete and credentialed full time full service auction and appraisal service and is scheduling auctions of assets, estates and real estate now
. 

LICENSED - CREDENTIALED - INSURED - REFERENCES - VIDEO ACCESS
Meet Your Father Time Auctioneer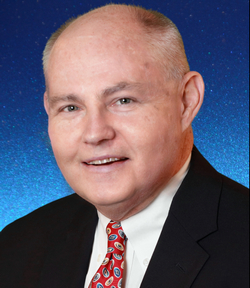 We believe that time is money. A Father Time auction is the quickest way to convert what you own into immediate cash though competitive bidding. If your need is for an estate auction, a real estate auction, a business liquidation, a restaurant auction, business auction or a benefit auction Father Time® Auctioneers are ready to help. Meet Us and Learn 25 reasons to Choose Us as your auction company. 


Some of the Things we Do
AntiquesAppraisalsAuction GalleriesBusiness LiquidationsCharity Auctions and FundraisersCommercial PropertyConsignment Auctions & SaleseBay TrainingEstate & Probate SettlementsEstate BuyingEstate SalesEstate AuctionsFarm & LandLiquidationsLuxury Home SalesOnline AuctionsPartial Estate LiquidationsProperty ListingsRealtors & BrokersReal Estate AuctionsRural PropertiesRestaurant AuctionsSeller RepresentationSalvage & Demolition AuctionSell Your HomeShort SalesTag Sales


Once Father Time Auctions starts the Auction process you are free to conduct your legal and personal business without any additional distractions. We handle all calls and answer all the questions. 

The Auction Method sells most everything in the home or business, large or small to obtain the highest dollar amount possible because an auction will expose your assets to buyers in an atmosphere of competitive bidding. This results in more potential buyers competing for the ownership of the assets and therefore a higher price for the assets than would encouraging a single discount buyer. Make sense?

Since the majority of our Auctions come from referrals, we share in the risk and place our reputation on the line at each Auction Sale. References 


We have the Staff Experience for Internet Advertising, Online Marketing of Inventory, Contacting Buyers & Conducting a Professional Auction Sale.
Signs Sell 
Father Time Auction Directional 


Father Time Auctions is staffed with: 

An Auctioneer that earned the 

CAI designation

 the Certified Auctioneer Institute is the most revered professional designation an Auctioneer can achieve the Certified Auctioneer Institute.
An Auctioneer that is Accredited Auctioneers of Real Estate AARE and Certified Estate Specialists CES by the National Auctioneers Association, which is the only organization with the credibility to offer Auctioneering designations.
A Real Estate Broker licensed in Illinois and Missouri - REALTOR®
A Certified Distressed Property Expert, CDPE (Short Sale Expert)
Two Personal Property Appraisers. One a Master Personal Property Appraise and one a Graduate Personal Property Appraisers. Credentialed by the National Auctioneer Association and the Certified Appraisers Guild of America
A Project Manager for Professional Staging the Sales to Bring Top Dollar
A Sales and Advertising Director to Market the Sales.
Search Engine Optimization and Marketing to get your auctions found and your assets seen by the buyers
An experienced professional Customer Service Staff to make each Auction a pleasant Buyer's and Seller's experience.
Bottom line; we are committed to keeping up on the best, dedicating to helping you in excellence, and making the most of the auction process for you as our client. Please contact us for any questions - we offer a free assessment.